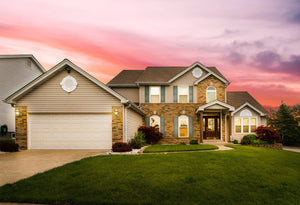 4K HOME SECURITY SYSTEMS NOW AVAILABLE
Live Safe. Live Smart.
24/7 Remote Mobile Viewing
We carry Genuine Hikvision Global English Hardware and other Security Products
Need tech support or have a question? Please contact us directly via Email or Phone. We provide you a 2 Year Hardware Warranty and Lifetime Tech Support. Kindly note that Hikvision USA will not provide support for any hardware not purchased directly through them as standard.
Phone Support: (949) 536-7268             Email Support: info@AmSecu.com
Who are we?
Amsecu is a fast growing distributor, specializing in CCTV/IP Systems and Accessories. Our mission is to deliver cutting-edge surveillance technologies at an affordable price. AmSecu continues to offer quality products and outstanding customer service.

Paired with our comprehensive Hardware Warranty, Lifetime Tech Support, and helpful Customer Service Team. You can rest assured you are in good hands.
✔️ REAL Customer Testimonials
⭐⭐⭐⭐⭐
I love that I don't have to speak to a robot to get some decent customer service. They answer the phone and are knowledgeable about their products! You seriously can't beat that for the price!

Kelly
⭐⭐⭐⭐⭐
STELLAR SELLER! I would give another star if I could. I had a concern and everyone from sales to management had been tentitive to my challenge and the customer service, response, and resolution was by far above and beyond. I would say if you are considering doing business with AmSecu I would say you have a slam dunk winning team you are working with. I will buy from them again, hands down! TY!

Don
⭐⭐⭐⭐⭐
I needed to change some of the camera's video settings but the changes wouldn't save. AmSecu Support figured out that it was an issue with the browser I was using to connect with the camera. Switching to Internet Explorer solved the problem. I appreciate Support going through several email rounds to bring me to the solution.

William
⭐⭐⭐⭐⭐
Camera was shipped new and safely packaged. Worked immediately upon connection (over a long 250' run).

Bruce
⭐⭐⭐⭐⭐
Great product. I purchased 4 cameras, but 1 did not work. (First time in over 100 cameras I have purchased) They replaced it without any drama. Great IR camera, mounts securely, and has a good picture.

Anthony